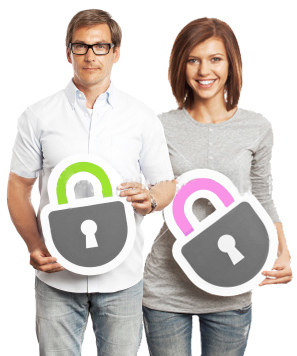 We have always believed in maintaining high standards in the services offered by us as well as in the online security measures. Samrx.com is equipped with the best security methods to safeguard customer's credit card details and personal information against any new or advanced threats. Also, we never reveal any customer's details to a third party under any circumstances.
Generally, security breaches are possible when the transactions are getting processed. In order to avoid any kind of interception at any stage of processing, our transaction processes are secured with Secure Socket Layer (SSL) encryption technology. Thus, all the sensitive personal information is transferred to Visa through SSL encryption technology.
Also with a 3D-secure/Verified-by-VISA PCI compliant payment processor, collection and transmission of customer's sensitive payment information are totally secured from any online security breaches.
Note: We have always believed in adhering to the best possible transparent methodologies to keep our customers worries at bay, especially regarding leakage of any data. Thus, we have opted for PCI compliant payment processor after getting assured about their security measurements. Also, we do not collect any details about the customer's credit card.