In an age where we are all judged by how we look, we all take great care to put our best foot forward. Right from our body language to our appearance we concentrate on each aspect. Though earlier only women focused on skin care, now even the new age man is getting all the information he can on that topic. Possessing a great skin reduces the efforts needed to look great.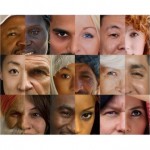 The skin type is determined by your genes, so I guess the ones with a supple skin are just plain lucky. As we age, the amount of oil our skin secretes varies due to factors such as stress, hormonal changes, diet and even medication.
You would get the maximum advantage of your skincare techniques only if they are directed towards the specific skin type. Well, it is really simple to determine your type of skin.
When you wake up in the morning, just wash your face with plain water and pat it dry very gently. Be cautious about not rubbing in aggressively. Take a fresh and soft tissue paper and press it gently over different spots on the face.
Dry Skin:
There skin would feel tight, flaky, dry and coarse and the tissue would not have any spots of oil. Ideally people prefer dry skin thinking it would require less maintenance. However, the fact is it requires an extra effort to keep your dry skin supple. Due to absence of oil it is more likely to develop wrinkles, patches and fine pores.
The care requires replenishing the skin with moisture at regular intervals. Choose any moisturizer that suits you and make sure o apply it each time you wash your face. Want supple looking skin in the morning. Just be generous while applying the moisturizer before you go to bed.
Normal Skin:
Upon dabbing the tissue it would still remain dry but the skin would look supple and radiant. It has a healthy color. The oil level is ideal and the great news is that this skin type requires least maintenance.
The skin should just be moisturized once a day to retain the suppleness. Natural face packs would go a long way in making you look radiant even as your age advances.
Oily Skin:
The tissue would have patches of oil in this type of skin. The skin looks greasy and shiny. It is prone to large pores, blackheads, blemishes and acne. The advantage is that the skin is less likely to develop wrinkles at a younger age.
Regular care involves cleaning the skin with a gentle face wash without making the skin excessively dry. Avoid oil based moisturizers completely if you have this type of skin.
Combination Skin:
Majority of the population has this type of skin. The tissue would have traces of oil in patches where the tissue has touched the forehead, nose and chin. However the area of the cheeks would be clean.
The skin should be treated with care and the areas which are oily should be cleaned regularly. Also the area around the cheeks and eyes should be regularly moisturized.
Sensitive Skin:
This type of skin is very dry and feels tight. It is very delicate and is likely to be inflamed and irritated easily. Frequent allergies and itchiness are common. The skin is prone to be tingly and scaly.
This type of skin requires products of premium quality made specifically for this type of skin. It would have to be a trial and error process to choose the perfect ones for each individual depending on how the skin reacts.