Despite various articles floating around on sexual acts and attempting to educate people on them, not many people are away of Hypoactive Sexual Desire Disorder. Read ahead to educate yourself on Hypoactive Sexual Desire Disorder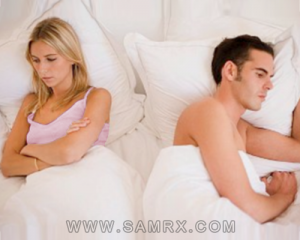 Hypoactive Sexual Desire Disorder is a sexual dysfunction characterised by low level of sexual desire and fantasies. Research works show that there can be basically 3 types of HSDD of which any one can affect the concerned person:
Lifelong – These people never had the desired passion/urge for sex and will never ever have in the whole life.
Acquired–The person previously had a normal urge and passion for sex but due to some unfavourable circumstances, he has lost the same.
Partial – He might have an attraction towards a woman but feels uncomfortable when it comes of indulging into physical relationship with her.
Sexual Desires are enhanced and controlled by neurotransmitters in brain cells that transmit the impulse to the brain and hence to the other organs responsible for the arousal. A decrease in function ability of the neurotransmitters causes a decline in impulse creation.
The biggest symptom of HSDD is non- responsiveness to sexual stimuli/erotic happenings and not feeling any sexual urge and fantasy. To get to know about the exact cause behind the same, one needs to consult a doctor who would be able to identify the same. Accordingly, treatment has to be done. Issues regarding sex and sexuality can also affect sexual desire. In most cases, doctors opt to treat the couple together, though people can opt for individual treatments too. HSDD can happen to both men as well as women. The symptoms are more or less same, however, it apparently seems different due to the difference in bodily aspects of men and women and also in the level of activeness. The issue of Erectile Dysfunction is common to both, though, men can both see and feel it but women can only feel it, as their genital organs are mostly inside the body. However, HSDD in men mostly results due to an unhealthy lifestyle, marked by high stress level, lack of sleep, consumption of fast foods, addictions to alcohols/tobaccos etc. All these things weaken the body from inside, causing a decline in libido. Addictions and fast food increase the toxin levels, lowering sperm count and decreasing fertility. For woman, it is less of lifestyle and more of other factors including by birth or acquiring from other circumstances.
All in all, HSDD has been a matter of concern for many. Studies have revealed that millions of people get infested with the problem worldwide. As many as 2 in every 10 people have been found to be suffering from the issue throughout a year in a recent survey. Increased stressful life is found to be the major culprit in most of the cases. Thus it is advised to stay away from stress. For the same various stress management policies have been designed by therapists.
Therefore, it is seen that HSDD will be a matter of concern as long as one is not able to find a remedy to the same. The needs vary from person to person and the same should be known. Thus, it is easy to opt for a good remedy and get back to being in great sexual form in order to enjoy great sexual life.