Sitting posture says a lot about our health and if it is wrong then you can suffer from back problems and other diseases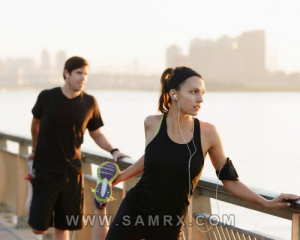 These days, many people are involved in professions that require them to sit and work for long hours. This can actually cause long term negative effects.  Sitting postures counts on how your health will be physically. Sometimes the chair that you use can be faulty for your height and task. You need to know the disadvantages of spinal dislocation that can emerge, if you strain the muscles and bones.
You may have to perform activities over the phone or computer and sometimes even do some documentation for hours together, without a break. This may invite many diseases when the work becomes overrated and the body succumbs to the ill effects of this nature of the job. This may happed due to overstraining and also inappropriate sitting position that can make you feel tired.
Harmful effects of a wrong sitting posture
Bending too much or too close to the screen or the thing you are working on for a long time may hurt your back. This is because of the muscle getting stretched more than necessary. Pressure on the nerves and the loss of action of the muscles and the bone may also make your body go numb. Pain may arise in those parts and even inflammation can result.
Folding your legs and sitting like that continuously or keeping your foot wrapped together can also usher some dilemmas of health. You can walk a few steps after every half an hour so that it enhances the mobility. Keeping your back straight is better than making your body slack. There will be more stress on the stomach otherwise. This will make it sag and the spine will try to compensate for the faulty position by straining it.
Complications and preventions
Craning your neck or tilting it at one position and staying still this way may stress the tissues and internal muscles. You can rotate your neck around from time to time when you feel the pain. Similarly, loosening your body by shaking your legs to save it from numbness is a good solution. You can wring your wrists to peace out the aching muscles.
If the sitting posture is defective, it can even lead to tearing of the ligament and arthritis. Spondylosis is another condition that may affect you. Neural damage and nervous system disorder may also come through. This may even disrupt the blood circulation and inefficient blood supply can weaken the organs and the tissues. This can lead to swelling of the blood vessels.
You can get a chair for yourself that has cushioned back and seat. A recliner will help you to relax rather than a stiff chair. You may take your eyes off the work and stretch your neck and legs for some time. Change the position of your body while sitting after every half an hour. This will help in flexing your muscles.