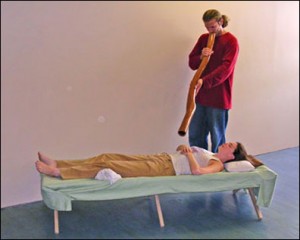 Sound therapy is the energizing therapy that includes sound effects. This article goes through the benefits of sound therapy that helps people mentally and emotionally.
A therapy that helps in decreasing the stress by sound effects is nothing but sound therapy. From the regular use of electrical appliances like cell phones, speakers, I-pods, most of them are bombarded with reduction of noise frequency in their daily life. So as to get rid from such problems, sound therapy is the best solution to go with.  They are helpful for everyone including those who think they are completely healthy. Not only this, folks undergoing with the complexities of autism, dyslexia, poor concentration/memory, ADHD, dyspraxia and others going through the mental stress have also found many benefits by the sound therapy.
What are the mental advantages of sound therapy?
Sound therapy helps in improving the span of attention i.e. the person gets less disrupted by the other sound and also increases the power of concentration.
 This therapy makes people less distractible with the disruptive sounds.
During the sessions of the sound therapy, the vocabulary of the person attending the session tends to increase his or her vocabulary. Moreover the formation of the sentence also starts improving.
After Sound therapy, the person starts finding it easier to communicate and interact with others and the language also seems to get improved.
Sound therapy helps in improving maths and gets more punctual than ever before.
Sound therapy motivates a person to get open minded and get less irritated by the stuffs of others.
What are the emotional benefits of sound therapy?
By the sound therapy, the person feels less beleaguered which directly increase the confidence and the self esteem of that person.
Sound therapy makes person more relaxed and also helps in improving the mood.
By the Sound therapy, person can increase their patience and tolerance of frustration.
Sound therapy makes people more affectionate and expressive about the work and emotions as well.
The Sound therapy motivates people to interact more with their family and friends and also increases the sense of humor.
By Sound therapy, a person gets more aware of the facial and body tone and also the body language of the person he or she is talking to.
The drawing, listening and writing skills also seem to be improving with the person getting through Sound therapy
 With Sound therapy, person feels more relaxed and comfortable by enjoying the sleep that he or she ever craved for.