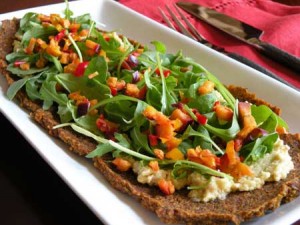 Know the benefits of raw food for the one who wants to go for diet and other skin and health benefits of raw food 
Consumption of raw food is the most benefited food for the person who wants to start their dieting schedule on the long term basis. You have to start up slowly at the first stage of dieting. The dietitian usually recommends their clients to intake a half raw diet at the basic stage. The consumption of the raw food on the slow move at the first step it very important. The slow movement of the diet usually helps your body to accept and adjust the food you preferred or the new meal you take. Once your body gets habituated of the half raw diet then you can continue with the same food throughout your diet procedure.
Plans to start up with raw food diet
Staples
Raw food diet generally include the fresh green leafy vegetable, nuts, avocado, coconuts, fruits etc is specified as the raw food for diet. Frozen or dried fruit, olives, dried tomatoes, raw vinegar; non pasteurized soy sauce, olive oil and honey are some of the products which generally need to preserve at the low temperature. Hence, it is very necessary for the one to read the label carefully with the mentioned preservative temperature before purchasing such food. One must restrict the meal which includes pizzas, sandwiches, pancakes, soups, cakes and cookies usually consist of raw food but are rich in fats and calories.
Extras
The other raw food diet also includes goji berries, chia seeds, coconut butter, medjool dates; hemp seeds etc. due the growing status of the diet in humans, the raw packaged foods are nowadays making their space in the natural market. Such food includes cereals, energy bars, crackers, and raw ice creams and noodles. The raw food lovers also add raw meat products in their meals. The raw meat products include seared red meat, sushi, raw eggs of half boiled eggs and non pasteurized dairy products.
Equipment
To make the raw diet food you need lots of equipment to prepare such food for diet. There should be a proper equipment to prepare raw food dishes. Firstly, to prepare a diet sandwich you will need food processors to make a sandwich spreads and dips. To prepare a diet beverage you will need a good and sharp blender to end up your diet with delicious smoothies or soup. May raw food lover prefer the fresh fruit juices. To get the proper fresh fruit juices you will need a good quality juicer or the other option is to enjoy your juice by visiting juice parlous. You can't consume the bottles juices, as they are pasteurized and unhealthy for the diet people.