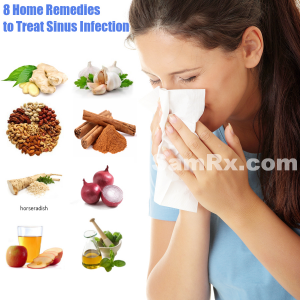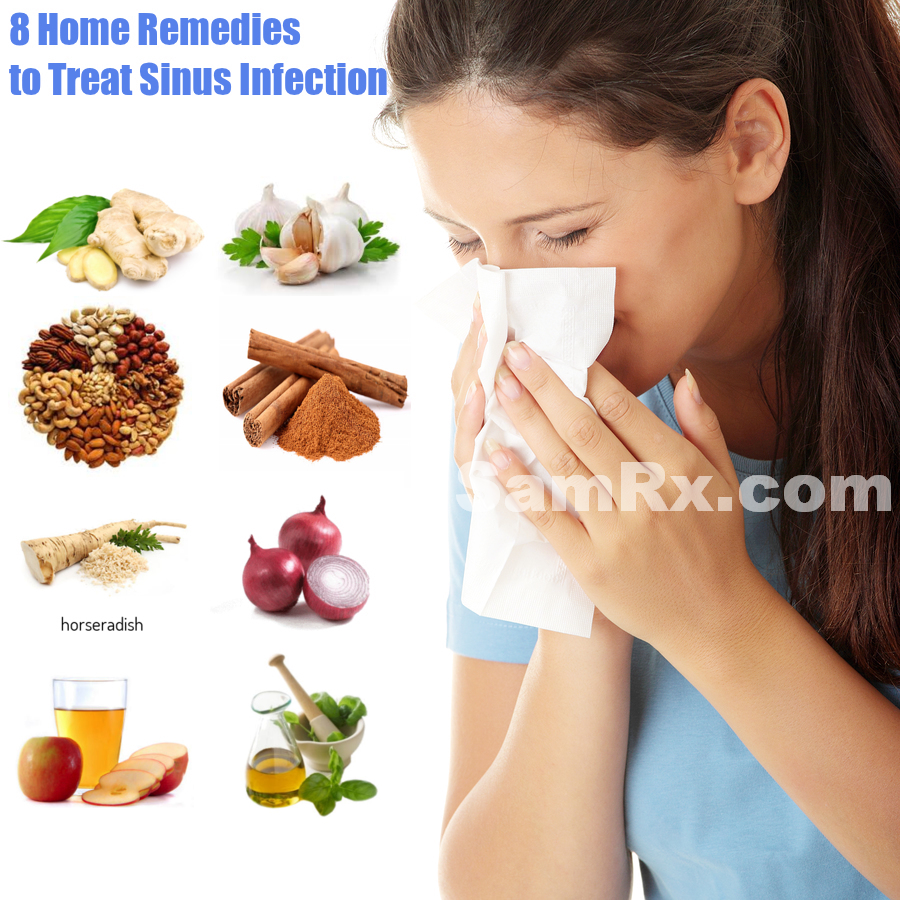 Sinuses are small hollow space situated behind the forehead, eyes and nasal tract, which are generally filled with air. They are the ones who produce mucus, prevent the nasal tract from airborne allergens and pollutants. There are many antibiotic and antiviral medications dealing with the harmful bacteria and viruses to tackle sinus infection. However, few home remedies can help treat sinus infection effectively.
Sinus is caused due to chronic inflammation in the tissue of the nasal tract. Such swelling blocks air passage and mucus leading to severe breathlessness and congestion of cold in the chest. These congestion and inflammation is termed as a sinus infection – severe nasal pressure can cause pain in the forehead, throat, nose etc.
Few home remedies to treat sinus infections –
Ginger is one of the oldest and traditional home remedies used to treat a wide range of illnesses. We may fail to notice the hidden benefits of ginger used in our daily cooking but they contain effective volatile and pungent oils. These substances in ginger serve as an excellent medium in treating sinus, they have the ability to regulate the discharge of mucus from the respiratory and clear the nasal path. Using ginger on a regular basis, helps in easing the nasal pressure, which was blocked earlier due to sinus.
Whenever you visit a doctor regarding sinus issues, they prescribe you antibiotic or antiviral to combat the bad bacteria in the body but along with that, they also evade the good ones from the body. But with the help of garlic you can protect the good bacteria and kill the bad ones, because garlic is a natural antibiotic. If you want to get rid of chronic sinus problem, chew some cloves of garlic daily to trigger the anti-bacterial and anti-viral properties in your body.
Seeds of fenugreek, mustard or cumin work as the effective home remedies to treat sinus. Whenever there is blockage in the nasal area, one feels the pain of sinus in eyes, cheeks, forehead etc. In rare cases, it leads to breathlessness, sore throat and cough. The anti-inflammatory elements present in these seeds not only reduce the inflammation but also stop the mucus formation.
This natural herb consists anti-inflammatory, anti-bacterial and anti-viral properties. Cinnamon has been used for decades to treat the respiratory disorders such as nasal blockage, flu, or sore throat. Elements present in cinnamon help in destroying the bacteria causing sinus infections and clears up the nasal congestion. Thereby, giving you relief from the breathing difficulties caused due to sinus infections.
Horseradish is one of the best home remedies to treat sinus problems. The roots of horseradish work as a mucolytic agent to treat sinus infection, and the antibiotic present in it discharges the mucus. According to medical research, this natural herb is safe for both internal and external use.
Onion is also one of the safest and prominent home remedies to treat sinus infections. Onion are rich in sulfur, which plays a great role to overcome sinus problems, sulfur is the reason why people get tears while peeling onions. The anti-inflammatory properties in onion is an effective medium in clearing the blockage and improving the breathing rate.
Apple Cider Vinegar has many beneficial elements, antimicrobial properties in it that kill the bacteria. It helps to break the mucus and can give you a permanent relief from chronic sinus. High source of potassium in apple cider vinegar help to cure normal cold.
Oregano oil consists all the antiviral, antibacterial, antioxidant properties that not only combats the sinus infections and pain, but also boosts the immunity system. Add few drop of oregano oil in warm water and take steam for few days or apply a mixture of olive and oregano oil to your forehead and nose.